Elek specialises in the research, development and manufacture of high quality designed lights, furniture and home accessories.

Design-driven Lighting Manufacture
Elek is a unique lighting manufacturer in Vietnam with an integrated design lab, along with six in-house manufacture workshops. Based in Ho Chi Minh City and founded in 2006, Elek has been serving a global community of architects, designers, project managers, retailers and design lovers.
Lights. Furniture. Artworks. For Retailers, hospitality, interior designers, Architects, Design Enthusiasts, Artists & creatives.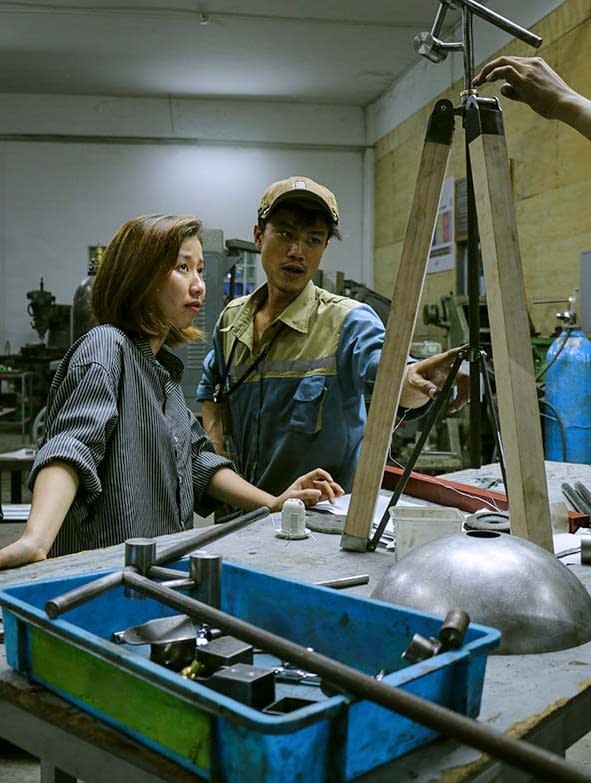 We find solutions together.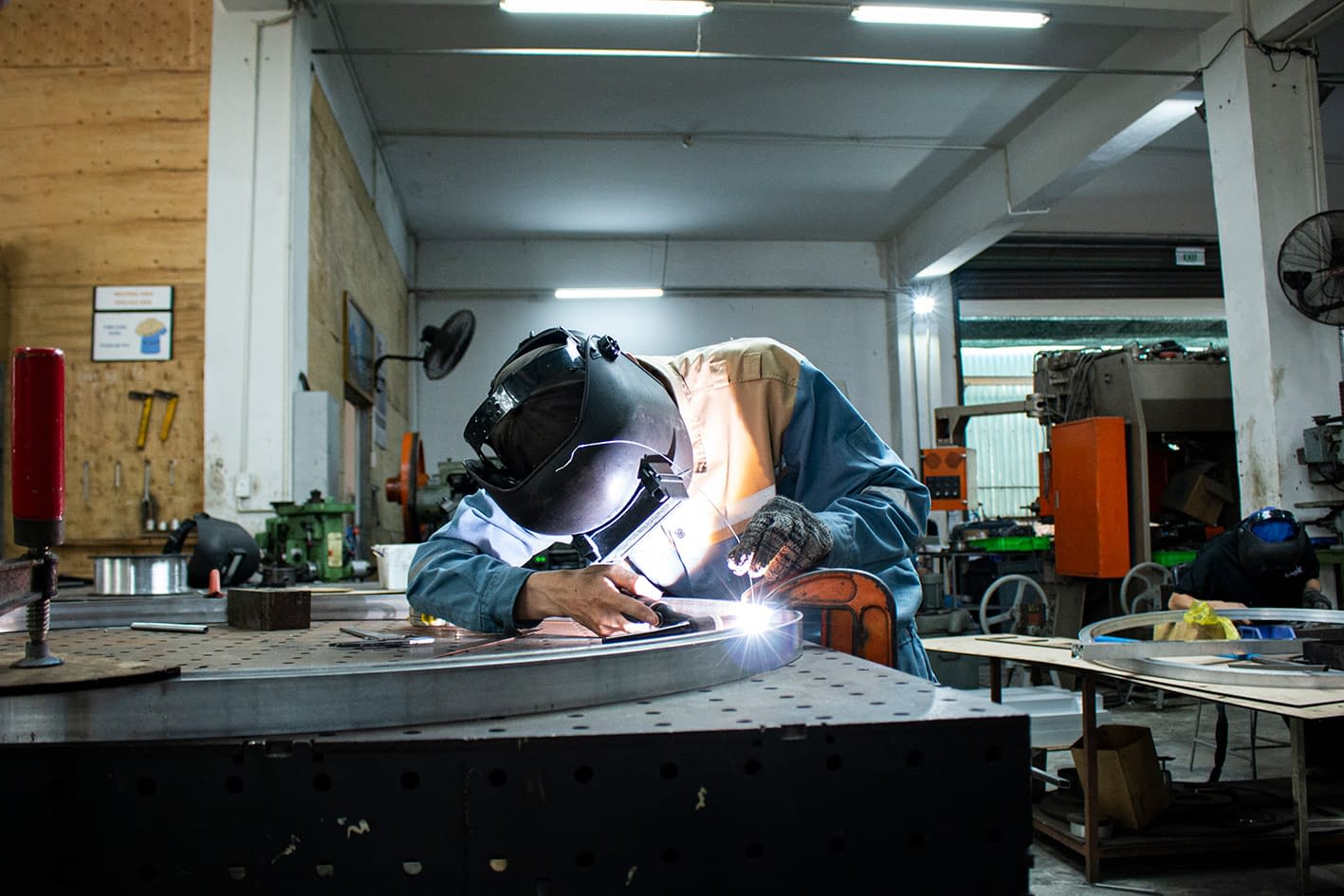 We perform with efficiency & accuracy.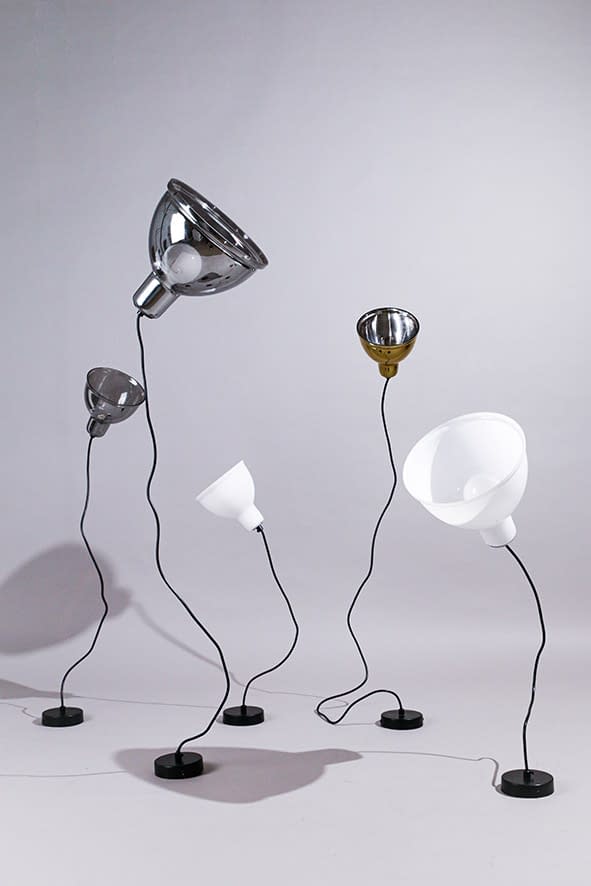 Our designs anticipate future needs.
Elek Team
We are people with skills, making products. To our team, Elek extends beyond lighting design and manufacturing. It is a safe and supportive space for our curiosity and experimentation to thrive. 
product designers · visual designers · photographer · engineers · welders · metal makers · painters · wood craftsmen · assemblers · installers
Elek Process
Collaborative Product Design
We believe in early and frequent conversations with clients. With access to a wide range of tools and machinery, our design team can take a vision from raw materials to finished products.
High Quality Inside Out
We place importance on material selection, development, combination and finishing. Metal & wooden products are entirely made in house, while ceramic, glass, and natural materials are sourced from our local network of quality suppliers.
Full Quality Assurance
We establish and ensure international export standards in each and every process. Elek's quality assurance is holistic as all our products are manufactured at our in-house workshops: wood, metal, electronics, assembly (2) and painting.